Dr. Dennis Gross Skincare™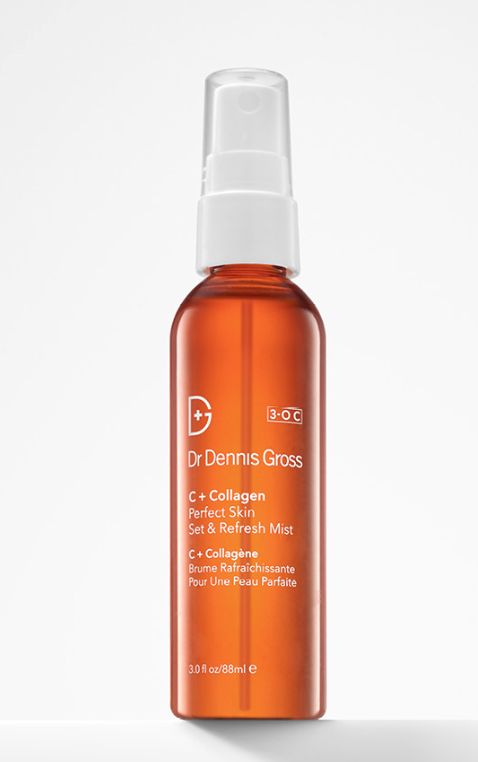 Pajamas: Three J NYC
Alpha Beta Universal Daily Peel
C + Perfect Skin Set & Refresh Mist
Instant Radiance Sun Defense (Light- Medium)
I am so excited to launch my beauty section of the blog!!!! It has been something I have wanted to incorporate into my blog from the beginning and I finally took the plunge! I have been obsessed with trying out skin care products my entire life. I have always struggled with moderate and hormonal acne and finding that perfect skin solution has been a constant learning experience.
I am beyond thrilled to highlight my first product post on Dr. Dennis Gross's skincare line! Dennis Gross, M.D., is a board-certified dermatologist and dermatologic surgeon who has been in practice for 25 years. Creator of award-winning Dr. Dennis Gross Skincare™, inspired by the skincare concerns of patients at his NYC practice, Dr. Dennis Gross is nationally recognized and has been featured as one of New York Magazine's Best Doctors for his expertise in skin health as well as his approach to creating and maintaining the most natural-looking skin. Both in his practice and with his skincare line, Dr. Dennis Gross gives every patient natural, but refined and refreshed, radiant skin utilizing the very latest state-of-the-art dermatologic technology and carefully selected powerful, yet gentle ingredients. He analyzes and customizes each patient's skin treatment program for the most effective results, whether your concern is signs of aging including uneven skin tone, dullness, enlarged pores, dryness, or acne. (http://drdennisgross.com)
I have been seeing Dr. Gross since I was in middle school, and was so excited to try out his new line of Vitamin C infused products above! For more on my experience with Dr. Dennis Gross's Skincare check out my interview with their team below!
Tell us something about yourself? We'd like to get to know you.
My name is Katie, and I'm a young actress, writer, and founder of the lifestyle blog, HonestlyKate! Like most women, I love fashion and beauty, interior design, and sharing my many inspirations with the world.
Why is good skin so important to you?
With my blog as well as my acting, it means I am always in the public eye. Healthy skin is important for everyone, for me I feel it is essential to have clear and healthy-looking skin at all times!
When did you discover Dr. Dennis Gross? Share your story.
I was lucky enough to start seeing Dr. Dennis Gross as a dermatologist when I was in middle school. When I discovered his product line I instantly became hooked. Dr. Gross is someone my family and I have always trusted and liked as a doctor, so I could 100% trust all his products as well. A 'doctor in a bottle,' it was like I was taking him home myself, how good is that?
What's your #1 beauty tip for healthy skin?
The obvious – for a reason-tips stand true. I would definitely recommend extra sleep and a truckload of water every day! This is the best (and most basic) step a person can take to keep their skin (and whole body) healthy!
Do you have a favorite Dr. Dennis Gross product? Tell us why!
I can't live without the C+ Collagen Perfect Skin Set + Refresh Mist, it goes into my handbag straight after my morning makeup routine. I use it anytime I feel dry, or even if I just need a simple refresher to wake my skin up.
What's your Top 5 'can't-live-without' beauty products?
Of course the Dr. Dennis Gross Perfect Skin Set + Refresh Mist, Dr. Dennis Gross Ferulic + Retinol Eye Serum, Lotion p50 from Biologique Recherche, Skin Laundry's Nourishing Cleansing Oil, and Rezamid Acne Treatment Lotion.
Describe your thoughts on Dr. Dennis Gross Skincare in 5 words.
Realistic, brightening, addictive results and honest.
X kt